An old machine shop in Harahan has been transformed into an expansive facility known as the Kingfish Boxing Club, a nonprofit providing free boxing instruction to children 8 to 18 years old who otherwise couldn't afford it.
The man behind the project is Axel Murillo, an experienced and USA Hall of Fame boxing coach and former owner of the Kenner Boxing Club.
The old gym in Kenner on Furman Drive was a city-run program until Hurricane Ida hit last year," he said. "At that point, the city of Kenner asked us to leave and not renew the cooperative endeavor which funded the gym. We had so much community support, and the club kept growing."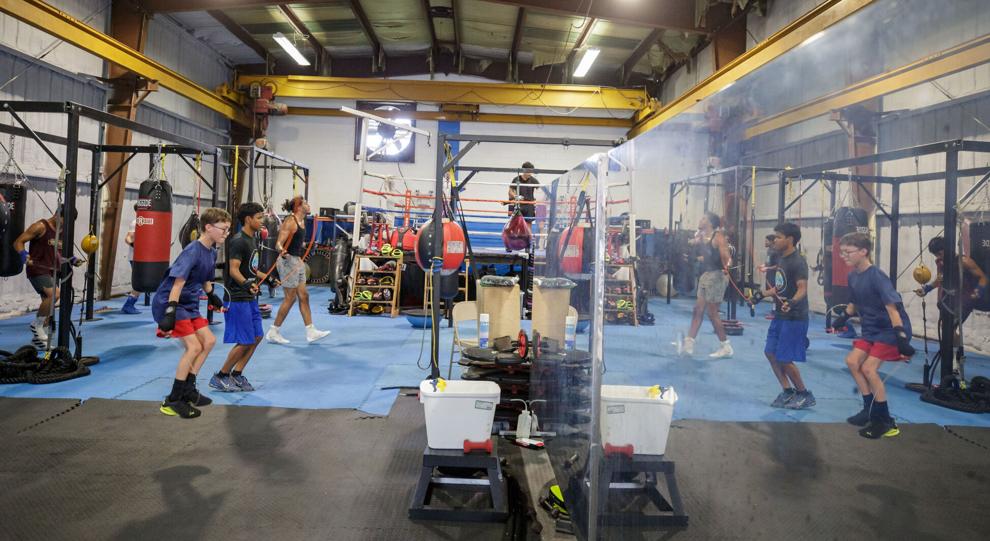 To keep his group of amateur fighters, Murillo began working to find another location. In October 2021, one child's parent, Robert Chong, owner of Pipeworks Plumbing and Demolition, donated the use of a building on Hickory Avenue to accommodate the new Kingfish Boxing Club.
"For months, we have been scrubbing floors and power-washing. We put a boxing ring in it and new flooring with the help and donations made by the parents of these kids," said Murillo.
Still a work in progress, this 501(c) (3) boxing organization conducts business as usual with structured training for children who can afford a $30 donation and free for those who cannot.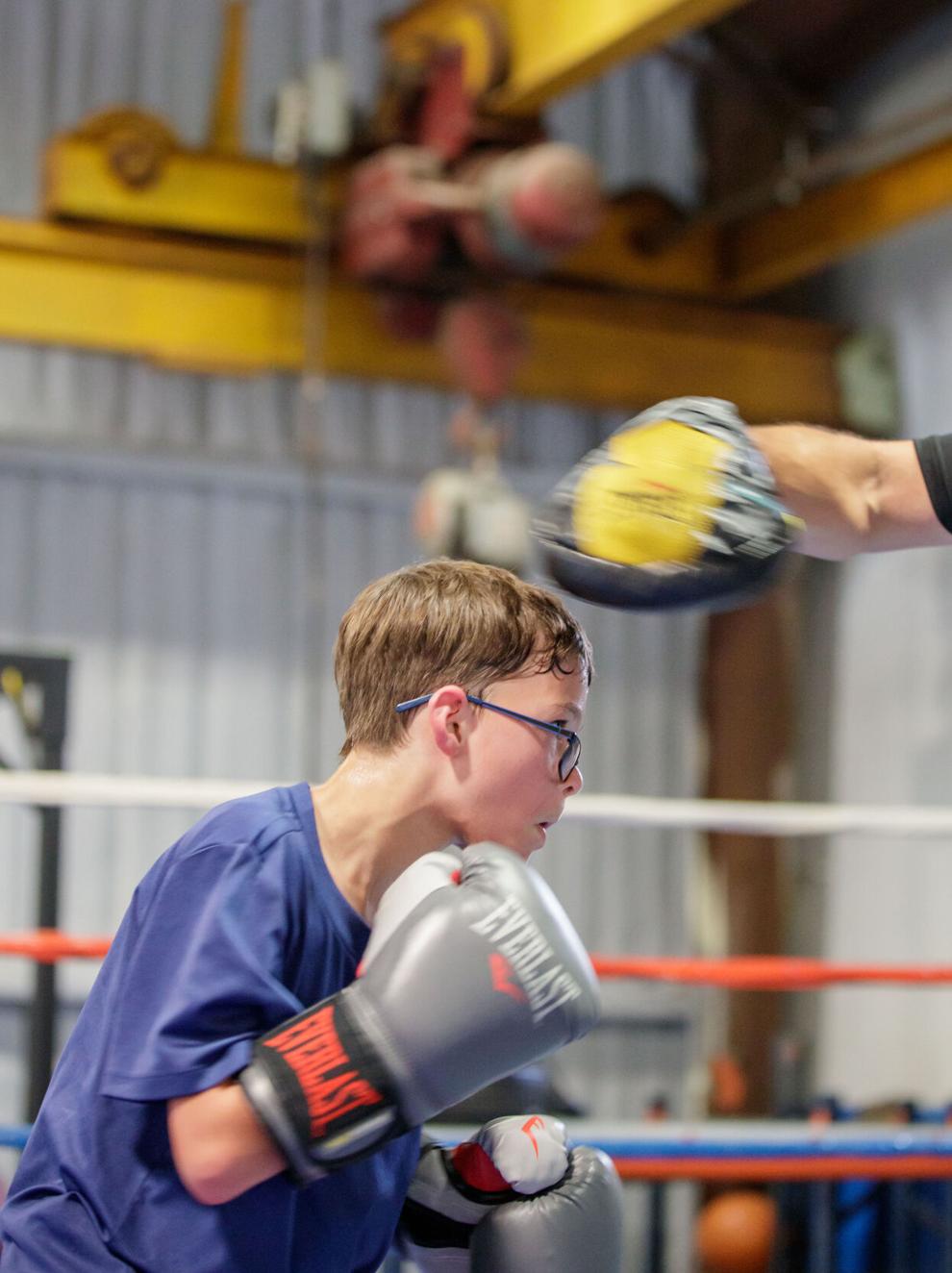 "We teach the proper technique for offense and defense. We teach you how to become a boxer except for contact," Murillo added. "These kids are hard workers in the ring, at home and at school."
One particular amateur fighter, Eduardo Jose Lagos Jr., 16, began learning from Murillo at the Kenner gym a couple of months before his 8th birthday. Nicknamed Eduardo "the Tornado," he has traveled the country and fought over 100 amateur fights.
"I have to say that my first fight was my most accomplished fight because I made it to the National Junior Olympics," Eduardo said. "It's the thrill of competing that attracted me to the boxing ring. After high school, I would like to fight professionally and internationally."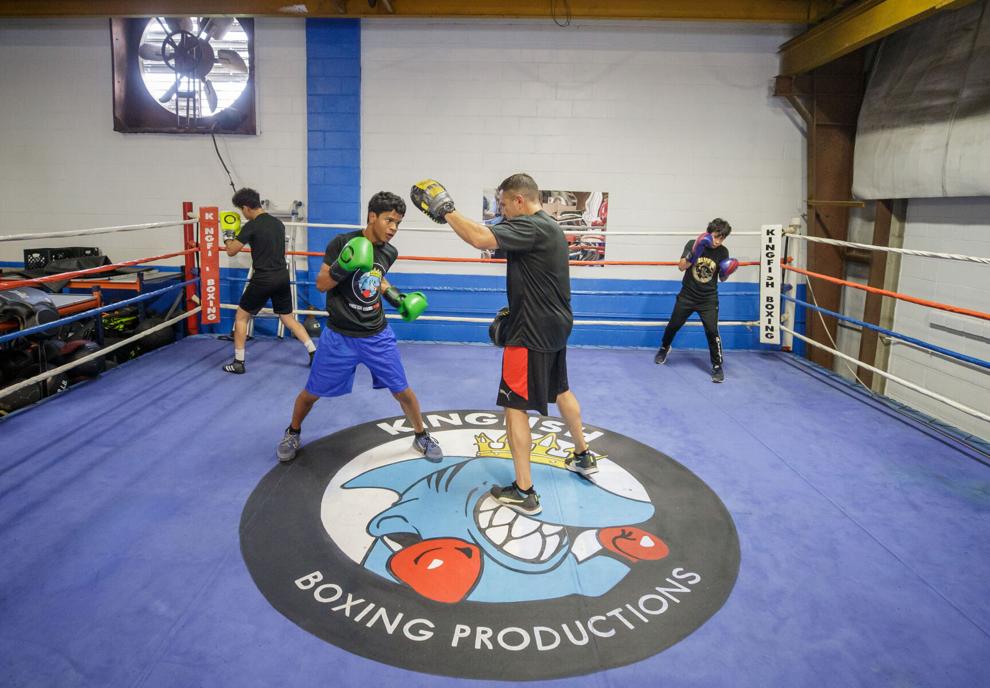 As a junior at Jesuit High School, Eduardo has applied the discipline he learned in boxing to his academics. In 2021 and 2022, he was awarded a partial academic scholarship from the New Orleans Hispanic Heritage Foundation because he maintained a GPA of at least 3.5 and was involved in Hispanic culture and affairs. 
"Coach Axel says education before boxing. So I have to keep good grades to be eligible to fight," Eduardo said. "In boxing, you have to be disciplined, and patient. Training in boxing has helped me control my Attention Deficit Disorder, which affects concentration and patience. Controlling my ADD, I'm able to study and focus on my schoolwork."
Eduardo said there are additional lessons to be learned from the rigorous training and mental toughness of boxing.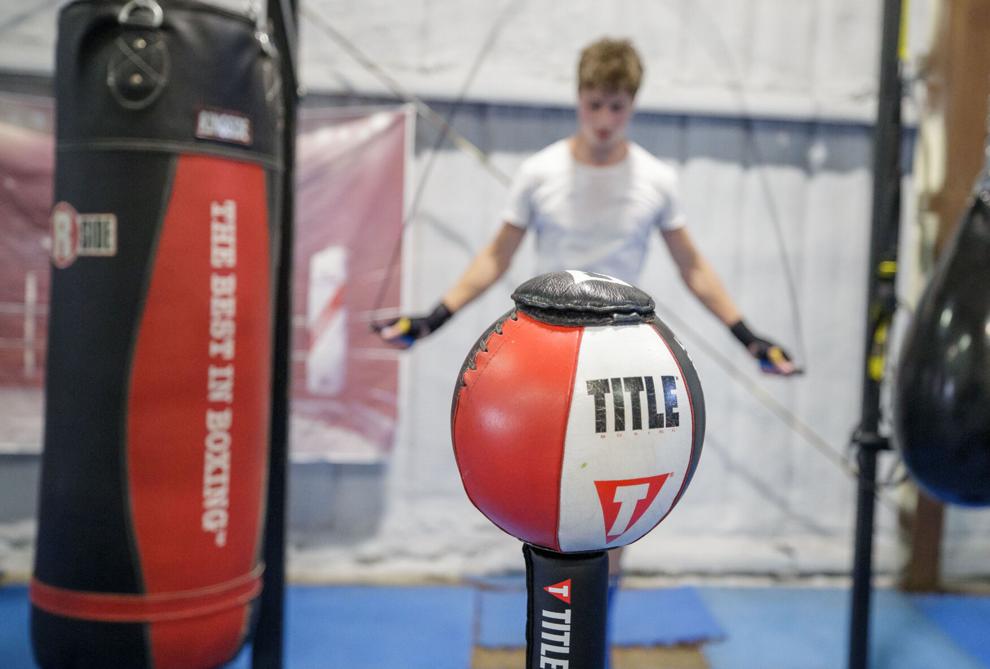 "For Coach Axel, it is important that I be respectful in public and not engage in inappropriate activities on social media," he said. "Boxing has helped me overcome my shyness of making friends. It also has helped me become more disciplined making life decisions."
Eduardo goes to the boxing gym every day except Sunday for training. His workout consists of jumping rope for about 15 straight minutes; another 15 minutes of shadow boxing into a mirror; and another 20 minutes on a heavy punching bag. It's a routine Murillo says may not be long, but is very intense. 
He also works out with Murillo and boxing gloves or mitts at least three days a week and spars at least once a week. "I try to run at least three or four days a week," Eduardo added.
He and five other amateur fighters are preparing for a fight scheduled for Aug. 6 in Crowley.
"Eduardo has been with me a long time," said Murillo. "These kids are conditioned and in shape. It is rewarding to watch them change, use what they learned in the ring and apply it to real life. Watching a kid grow and learn like Eduardo is priceless."
A few of the amateur boxers, including Eduardo, also help with warm-ups for the non-fighters, and assist with training in the adult classes, which are held on Mondays, Wednesdays and Fridays. Adult sessions cost $20 per class or $90 a month. Proceeds of both the adult classes and private client sessions go toward maintenance of the gym.
"The adult classes help fund the boxing program," said Murillo. "This is a full-body workout because four of the amateur boxers are there to assist me with the mitts for each participant."
Murillo continues to instill discipline, unity and respect among his amateur fighters and participants.
"I love to watch kids from different lifestyles and backgrounds interact," said Murillo. "It is so valuable to see the bond and unity among these kids. Our motto is God, family, education and boxing."